New Publications
Speaking Being
Werner Erhard, Martin Heidegger, and a New Possibility of Being Human
Bruce Hyde, PhD and Drew Kopp, PhD; Wiley (2019)
"Millions have experienced the ideas of Werner Erhard, one of the most incisive and insightful thinkers of our generation. This book gives two additional and rare opportunities: to read the text of a Forum led by Erhard, and in parallel, to walk with a guide to the synergies between Erhard and the thinking of Martin Heidegger." ~ David Eagleman, PhD, Neuroscientist at Stanford University, NY Times bestselling author
Capitalism and Society
Putting Integrity Into Finance: A Purely Positive Approach, Published by The Center on Capitalism and Society in their Journal: Capitalism and Society, Columbia University, Volume 12, Issue 1, May 2017
From the Abstract: Integrity as we define it (or the lack thereof) on the part of individuals or organizations has enormous economic implications for value, productivity, and quality of life. Indeed, integrity is a factor of production as important as labor, capital, and technology. Without a clear, concise, and most importantly, an actionable definition of integrity, economics, finance and management are far less powerful than they can be.
The Handbook for Teaching Leadership
Knowing, Doing, and Being
Harvard University's 2011 publication of The Handbook for Teaching Leadership, edited by thought leaders Scott Snook (Senior Lecturer) Dean of Harvard Business School Nitin Nohria and Dean of Harvard College Rakesh Khurana includes a chapter written by Werner Erhard, Michael C. Jensen and Kari Granger. The editors write, "In a highly provocative chapter titled "Creating Leaders" this eclectic group of scholars argues for adopting a decidedly ontological approach to leadership education that promises to leave students actually being leaders."
Hayek: A Collaborative Biography
Werner Erhard is the author of the final chapter "Bill Bartley: Biographer Extraordinary" in the book Hayek: A Collaborative Biography edited by Dr. Robert Leeson, Visiting Professor of Economics at Stanford University and Adjunct Professor at Notre Dame University.
Fifteen scholars have collaborated to provide a comprehensive analysis of the life and work of one of the most influential economists of all time. The authors include the Official Historian of the Reserve Bank of Australia (Selwyn Cornish), the Director of the von Mises Institute (Douglas French), Hayek's second General Editor (Stephen Kresge), the founder of est (Werner Erhard), plus seven Professors - of Economics (David Laidler, Viktor Vanberg and Robert Leeson), Economic History (Avner Offer and Jan-Otmar Hesse), Politics (Melissa Lane) and Social Policy (Nils Goldschmidt). The Universities represented include Stanford, Princeton, Oxford, Bielefeld, Western Ontario, Uppsala and Freiburg. This is the first time that such a distinguished collection of scholars – from a variety of perspectives – have attempted to integrate Hayek's life, work and influence on world history with the archival evidence.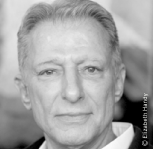 Current Work...
Past Work...
Werner On...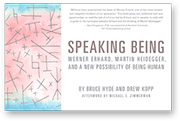 Speaking Being: Werner Erhard, Martin Heidegger, and a New Possibility for Being Human (Wiley; 2019)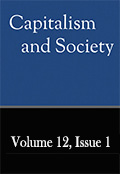 Published by Columbia University's Center on Capitalism and Society in their Journal: Capitalism and Society, Volume 12, Issue 1, May 2017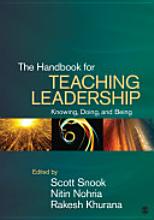 The Handbook
For Teaching Leadership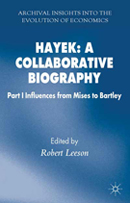 Hayek: A Collaborative Biography edited by Dr. Robert Leeson, Visiting Professor of Economics at Stanford University.