ABOUT WERNER ERHARD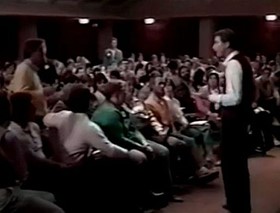 Speaking Being
Werner Erhard, Martin Heidegger, and a New Possibility of Being Human
Bruce Hyde, PhD and Drew Kopp, PhD; Wiley (2019)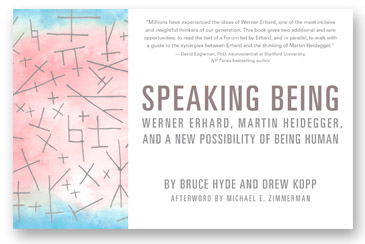 David Eagleman, PhD, Neuroscientist at Stanford University, NY Times bestselling author and writer/presenter of PBS Series "The Brain" writes:

"Millions have experienced the ideas of Werner Erhard, one of the most incisive and insightful thinkers of our generation. This book gives two additional and rare opportunities: to read the text of a Forum led by Erhard, and in parallel, to walk with a guide to the synergies between Erhard and the thinking of Martin Heidegger."
Werner Erhard at Stanford University, November 2017
Werner Erhard is the creator of transformational models and applications for individual, organizational and social transformation. His innovative ideas have stimulated academic conversations at many Universities. He writes scholarly papers in the areas of integrity, leadership, performance and transformation. Werner Erhard has lectured at Harvard University, Yale University, University of Rochester Simon School of Business, and Erasmus University. Read More...

Exposing Inaccuracies in the Media about Werner Erhard ....Read More
Werner Erhard speaks at Harvard University Kennedy School Center For Public Leadership on December 14, 2009 on: "Why We Do What We Do: A New Model Providing Actionable Access to the Source of Performance."
Werner Erhard's work has become an important resource for academic institutions and a catalyst for creative thinking and teaching in both the academic and corporate environments. Werner Erhard's work has been noted as a key element in current management thinking and the science of productivity and performance.  
A continuing source for these new perspectives comes from Werner Erhard's innovative transformational models and applications that originated with The est Training (Erhard Seminars Training). Many of those initial groundbreaking ideas continue to be part of today's culture. Read More...
Now more than forty years since Werner Erhard introduced the breakthrough notion of "transformation" to the American public, Erhard spends most of his time with academic colleagues, all of whom are committed to rigorous academic examination of the ideas through writing and lecturing. Current projects include A New Model of Integrity, The Leadership Course, and a New Paradigm for Performance.
"Transformation: The Life and Legacy of Werner Erhard"
Documentary by Robyn Symon
Quotes from the November 2015 New York Times article about Werner Erhard:


"For several years before his latest professional reincarnation, Mr. Erhard consulted for businesses and government agencies like the Russian adult-education program the Znaniye Society and a nonprofit organization supporting clergy in Ireland.

"Enter the Harvard economist Michael Jensen. Dr. Jensen, who is famous in financial circles for championing the concepts of shareholder value and executive stock options, had taken a Landmark course in Boston at the suggestion of his daughter, who mended a rocky relationship with Dr. Jensen after taking the course herself.

"I became convinced we should work to get this kind of transformational material into the academies," he said, adding that he considers Mr. Erhard "one of the great intellectuals of the century."
Read the full article
Academics Discuss the Work of Werner Erhard
| Warren Bennis, Ph.D. Chairman of the Leadership Institute, USC Marshall School of Business | Bruce Gregory Senior Science Educator, Harvard-Smithsonian Center for Astrophysics |
| --- | --- |
Courtesy of Symon Productions Inc.'s film "Transformation: The Life and Legacy of Werner Erhard"
Werner Erhard on the Internet

.

.

.

.

.

.

.

.

.

.

.

Wernererhard.com in other languages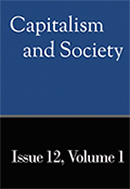 Putting Integrity Into Finance: A Purely Positive Approach,
by Werner Erhard and
Michael C. Jensen
Published in the Journal: Capitalism and Society,
Volume 12, Issue 1
May 4, 27

Werner Erhard
The New York Times
Read Werner Erhard's Academic Papers

Werner Erhard is the 10th Top Author out of 202,966 based on total new downloads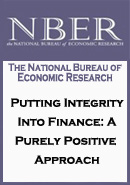 Working Paper by Werner Erhard and Michael C Jensen
Werner Erhard
in The Financial Times

"Writing academic articles and touring the world's best universities..."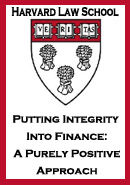 Working Paper by Werner Erhard and Michael C Jensen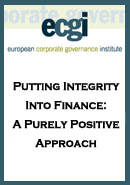 Working Paper by Werner Erhard and Michael C Jensen
"Creating Leaders: A New Model"
New York University (2013)
University of California, Berkeley and
University of Chicago (2015)
Werner Erhard discusses his work with Jonathan D. Moreno, the David and Lyn Silfen University Professor of Medical Ethics and Health Policy, and of History and Sociology of Science Professor of Philosophy at the University of Pennsylvania.
Insigniam Quarterly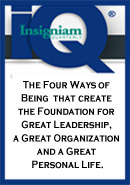 By Werner Erhard and Michael C. Jensen
Werner Erhard's Website: www.wernererhard.net

The Handbook
For Teaching Leadership

Chapter 16,
"Creating Leaders: An Ontological/Phenomenological Model," by Werner Erhard, Michael C. Jensen and Kari Granger