Academic papers that cite Werner Erhard and his co-authors' research:
Integrity as a Core Value in Organizations: The Development and Implementation of a Strong Ethical Culture, by Mercedes Sánchez-Apellániz, Maria José Charlo, and Miriam Núñez; Integrity in Organizations: Building the Foundations for Humanistic Management, 2012, p. 251
Integrity and Leadership: A Positive Development Approach, by Li-Hwa Hung; Integrity in Organizations: Building the Foundations for Humanistic Management, 2012 p. 380
Toward Effective Codes: Testing the Relationship with Unethical Behavior, by Muel Kaptein; Journal of Business Ethics, March 2011, Volume 99, Issue 2, pp. 233-251
Honoring One's Word: CEO Integrity and Accruals Quality, by Shane S. Dikolli Duke University, William J. Mayew Duke University, Thomas D. Steffen Duke University, June 27, 2012
Governance and the Decision to Issue a Profit Warning, by Claude Francoeur, Réal Labelle and Isabelle Martinez; Canadian Journal of Administrative Sciences / Revue Canadienne des Sciences de l'Administration, December 2008, Volume 25, Issue 4, pp. 317–333
Identity, Incentives, and the Value of Information, by Mirko S. Heinle, Christian Hofmann, and Alexis H. Kunz; The Accounting Review, July 2012, Vol. 87, No. 4, pp. 1309-1334
The Risk‐Based Approach to Anti‐Money Laundering: Problems and Solutions, by Anna Simonova; Journal of Money Laundering Control, 2011, Vol. 14 Issue 4, pp. 346-358
Individual Differences: Traits and Ethical Leadership, by David C. Howe, Matthew C. Walsman, and Carol Frogley Ellertson; Research Companion to Ethical Behavior in Organizations: Constructs and Measures, 2014, p. 161
A Typology of Moral Exemplars in Business, by Duane Windsor; Moral Saints and Moral Exemplars, Research in Ethical Issues in Organizations, Volume 10, Emerald Group Publishing Limited, 2014, pp. 63 - 95
The Business Case for Humanity in Strategic Decision Making, by John C. Camillus; Vilakshan: The XIMB Journal of Management, 2014, 11.2
Conceptualize Governing with the Ethic of Care and Justice by Selethat R. Butler, Available at SSRN, 2014
Crime, Punishment and the Halo Effect of Corporate Social Responsibility, by Harrison G. Hong and Inessa Liskovich; Available at SSRN, 2014
Ethics, Rebuilding Trust in Finance & Some Lessons from Islamic Finance: Speech at EFICA, by Nassar Saidi, Economist and Government Reform Advocate, October 2014
Fostering Management Education for Professional Integrity: The Case of the Centre for Economic and Managerial Sciences, University of Guadalajara, Mexico, by José G. Vargas-Hernández; Corporate Social Responsibility in the Global Business World, September 12, 2013
Toward a New Paradigm for Corporate Financial Management in the Wake of the Global Financial Crisis, by Hung-Gay Fung, Jr-Ya Wu, Jot Yau; International Review of Accounting, Banking & Finance, Fall 2011 , Vol. 3 Issue 3, p. 27-47
Cultural Leadership to Empower Transformation, by Earl Bradford Smith; Insights to a Changing World Journal, 2013, Vol. 2013 Issue 1, p19-27
Management Education for the World: A Vision for Business Schools Serving People and The Planet, by Katrin Muff, Thomas Dyllick, Mark Drewell, John North, Paul Shrivastava, Jonas Haertle; Edward Elgar Publishing, 2013
Developing Globally Responsible Leaders in Business Schools: A Vision and Transformational Practice for the Journey Ahead, Katrin Muff; Journal of Management Development, 2013, Vol. 32 Issue 5, pp.487 - 507
Ethical Corporate Citizenship: Does it Pay?, Janell L. Blazovich, Murphy Smith; Research on Professional Responsibility and Ethics in Accounting, Forthcoming, 2010
Management in the Innovation Project, Jose G. Vargas-Hernandez, Arturo Garcia-Santillan; Journal of Knowledge Management, Economics and Information Technology, 2011
Where Creativity and Innovation Go to School, Tina Broberg, Per Krull; Journal of Corporate Citizenship, Vol. 2010, Number 39, pp 57-86
The Needs of Participants in Leadership Development Programs: A Qualitative and Quantitative Cross-Country Investigation, William A. Gentry, Regina H. Eckert, Vijayan P. Munusamy, Sarah A. Stawiski, Jacob L. Martin; Journal of Leadership & Organizational Studies, April 2, 2013
Being Leaders for Socially Just Education, Engaging New Politics of Possibility, Satyen Baldev, Timothy Choi, Bushra Mahmood, Richelle Oslinker, Faten Sumrein Aminah Waqar, Carolyne J. White; Cultural Studies/ Critical Methodologies December 2013 vol. 13 no. 6 489-496
Critical Leadership and Music Educational Practice, Patrick K. Schmidt; Theory Into Practice Volume 51, Issue 3, Special Issue: Education in and Through Music, 2012
Military CEOs, Efraim Benmelech, Carola Frydman; Journal of Financial Economics, Volume 117, Issue 1, July 2015, Pages 43–59, NBER Conference on the Causes and Consequences of Corporate Culture
A Wolf in Sheep's Clothing: The Use of Ethics-Related Terms in 10-K Reports, Time Loughran, Bill McDonald, Hayong Yun; Journal of Business Ethics, May 2009, Volume 89, Issue 1, pp 39-49
The Value of Corporate Culture, Luigi Guisoa, Paola Sapienzab, Luigi Zingalesc; Journal of Financial Economics, Volume 117, Issue 1, July 2015, Pages 60–76, NBER Conference on the Causes and Consequences of Corporate Culture
Economists' Perspectives on Leadership, Patrick Bolton, Markus K. Brunnermeier, Laura Veldkamp; Handbook of Leadership Theory and Practice: An HBS Centennial Colloquium, edited by Nitin Nohria, Rakesh Khurana, Harvard Business School Publishing Corporation, 2010
A New Model of Leadership, Al Scherr, Michael C. Jensen; Harvard NOM Research Paper, 2007
Governance and the Decision to Issue a Profit Warning, Claude Francoeur Réal Labelle, Isabelle Martinez, Canadian Journal of Administrative Sciences / Revue Canadienne des Sciences de l'Administration, Volume 25, Issue 4, pages 317–333, December 2008
Executive Integrity, Audit Opinion, and Fraud in Chinese Listed Firms, Jiandong Chena, Douglas Cummingb, Wenxuan Houc, Edward Leed; Emerging Markets Review, Volume 15, June 2013, Pages 72–91
The Political Role of the Business Firm: An Ordonomic Concept of Corporate Citizenship Developed in Comparison with the Aristotelian Idea of Individual Citizenship, Ingo Pies, Markus Beckmann, Stefan Hielscher; International Association for Business and Society, April 2013
Corporate Governance Going Astray: Executive Remuneration Built to Fail, Jaap W. Wintner; Social Science Research Network, March 22, 2011
The Undoing of Identity in Leadership Development
, Helen Nicholson;
University of Auckland Doctoral Thesis, 2011
Increasing Adolescent Life Satisfaction and Academic Effort: Appreciation and a Positive Model of Integrity, Tyler William Ashley Phillips, University of Colorado Springs Dissertation, 2015
You Reap What You Sow: How MBA Programs Undermine Ethics, Mathias Phillp Huhn; Journal of Business Ethics, Volume 121, Issue 4, pp 527-541, June 2014
The Unreality Business - How Economics (and Management) Became Anti-philosophical, Mathias Philip Huhn; Philosophy of Management, Volume 14, Issue 1, pp 47-66, April 2015
An Empirical Assessment of Empirical Corporate Finance, Jeffrey L. Coles, David Eccles School of Business, University of Utah; Arizona State University (ASU) - Finance Department Zhichuan Frank Li, University of Western Ontario - Ivey School of Business; SSRN: http://ssrn.com/abstract=1787143
Are You Ready to Be A Leader? The Ontology of Leadership, Juan Carlos Puyana, Timothy Billiar; Leadership in Surgery (Chapter 3), 2015
Disentangling Gut Feeling: Assessing the Integrity of Social Entrepreneurs, Ann-Kristin Achleitner, Eva Lutz , Judith Mayer, Wolfgang Spiess-Knafl; VOLUNTAS: International Journal of Voluntary and Nonprofit Organizations, March 2013, Volume 24, Issue 1, pp 93-124
The Virtues of Free Markets, Mark A. Zupan, University of Rochester - Simon Graduate School of Business; SSRN: http://ssrn.com/abstract=2251359
Integrity, Always Integrity, Laura Piacentini; Criminal Justice Matters, Special Issue: Prison ethnography; Volume 91, Issue 1, 2013
Corporate Culture, Societal Culture, and Institutions, Luigi Guiso, Paola Sapienza, Luigi Zingales; NBER Working Paper No. 20967, Issued in February 2015
Enhancing the Behavioral Science Knowledge and Skills of 21st-Century Leaders in Academic Medicine and Science, R. Kevin Grigsby; Journal of Organizational Behavior Management, Volume 35, 2015 - Issue 1-2 Leadership and Cultural Change, 2015
Management's Worldview: Four Critical Points about Reality, Language, and Knowledge Building to Improve Organization Performance, Bartley J. Madden; Journal of Organizational Computing and Electronic Commerce, Volume 22, 2012 - Issue 4, 2012
Developing Citizen Leadership in Myanmar: the DeBoer Fellowship, Timothy Steffensmeier, Julia Fabris McBride, Peter Dove; International Journal of Public Leadership, Vol. 12 Iss: 2, 2015
The Leadership LEAP: A New Approach for Homeland Security, R. Jeffery Maxfield, Rodger Broome, John R Fisher; Cross-disciplinary Perspectives on Homeland and Civil Security: A Research-Based Introduction Alexander Siedschlag (ed.), 2015
Promoting Corporate Social Responsibility and Sustainability: A Model of Integrity, Nihel Chabrak, Society and Business Review, Vol. 10 Iss: 3, pp.280 - 305
Maximising Eyeballs but Facilitating Cybercrime? Ethical Challenges for Online Advertising in New Zealand, P. A. Watters, M. F. Watters and J. Ziegler, 48th Hawaii International Conference on System Sciences, Kauai, HI, 2015, pp. 1742-1749, 2015
An Ontological/phenomenological Model of Leadership, Uchenna Baker (author), Carolyne J. White (chair), Ousseina D. Alidou, (internal member), Jeffrey Backstrand, (internal member), Jyl Josephson (internal member); Rutgers University; Graduate School - Newark
In Their Own Eyes and Voices: The Value of an Executive MBA Program According to Participants, Jian Han, Neng Liang; Journal of Management Education, May 5, 2015
The Science of Leading Yourself: A Missing Piece in the Health Care Transformation Puzzle, Wiley W. Souba, Open Journal of Leadership, 2013, Vol.2, No.3, 45-55
Health Care Transformation Begins With You, Wiley W. Souba, Academic Medicine, February 2015 - Volume 90 - Issue 2 - p 139–142
A 30-Country Multilevel Test of Cultural Convergence or Divergence of Three Managerial Skillsets, William A. Gentry, Alexander Patterson, Sarah A. Stawiski, David C. Gilmore, Taylor E. Sparks; Consulting Psychology Journal: Practice and Research, Vol 65(1), Mar 2013, 17-39
Faculty Development for Leadership and Management, Tim Swanwick, Judy McKimm; Chapter in Faculty Development in the Health Professions, Volume 11 of the series Innovation and Change in Professional Education, pp 53-78
Language as a Resource in Project Management: A Case Study and a Conceptual Framework, Nuno A. Gil; IEEE Transactions on Engineering Management, 2010, Volume: 57, Issue: 3
Unethical Culture, Suspect CEOs and Corporate Misbehavior, Lee Biggerstaff, David C. Cicero, Andy Puckett; NBER Working Paper No. 19261, August 2013
Business Ethics, Strategy, and Organizational Integrity: The Importance of Integrity as a Basic Principle of Business Ethics that Contributes to Better Economic Performance, Jacob Dahl Rendtorff; Chapter in Business Law and Ethics: Concepts, Methodologies, Tools, and Applications, Information Resources Management Association, 2015
The Rabbi and the CEO: The Ten Commandments for 21st Century Leaders, Thomas D. Zweifel, Aaron L. Raskin; SelectBooks Inc, 2008
Game On: A Qualitative Study of Leadership Skills Developed Through College Athletics, Wendy J. Snodgrass; Indiana University of Pennsylvania, ProQuest Dissertations Publishing, 2015
Contextualist-Coaching For Complex Times, Desley Christine Lodwick; PhD Thesis, School of Business, The University of Queensland, 2016
The Leader Development of College Students Who Participate in Different Levels of Sport, Maiya D. Anderson; The Ohio State University, ProQuest Dissertations Publishing, 2012
Social Capital, Trust, and Firm Performance: The Value of Corporate Social Responsibility during the Financial Crisis, K.V. Lins. H. Servaes and A. Tamayo; The Journal of Finance, 72: 1785–1824. doi:10.1111/jofi.12505, 2017
The Usefulness of Social Norm Theory in Empirical Business Ethics Research: A Review and Suggestions for Future Research, Allen D. Blay, Eric S. Gooden, Mark J. Mellon, Douglas E. Stevens; Journal of Business Ethics, 2016
How Effective Leaders Harness the Future: Wiley Souba, Matthew Souba; Academic Medicine: February 2018 - Volume 93 - Issue 2 - p 166–171
A Business Ethics Approach to Balance, by Jacob Dahl Rendtorff in The Balanced Company: Organizing for the 21st Century; Routledge, December 2013
The PRME Curriculum Tree: A Framework for Responsible Management Education in Undergraduate Business Degree Programmes, by Alexander Hope; In book: Redefining Success: Integrating Sustainability into Management Education, Edition: 1st, Chapter: 4, Publisher: Routledge, Editors: Patricia M. Flynn, Tay Keong Tan, Milenko Gudić, 2018
Deregulation of the Downstream Sector of the Nigerian Petroleum Industry: The Role of Leadership, by Godfrey Nkogbu, European Journal of Business and Management. 7. 35-46; 2015
Fostering Democratic Practices in the Classroom by Uchenna Baker; In: Lowery C., Walker A., Thomas C. (eds) Un-Democratic Acts. SensePublishers, Rotterdam, 2016
Intergenerational Ontology & Leadership: Uniting the Multigenerational Workforce, by Gabrielle Ellerbrock, Pepperdine University, ProQuest Dissertations Publishing, 2017. 10607807
An OPPT-In Approach to Relational and Emotional Organizational Communication Pedagogy, by Sarah J. Tracy, Tara M. Franks, Margaret M. Brooks, and Trisha K. Hoffman
Integrity and the Corruption Debate in Sport: Where is the Integrity? by, Simon Gardiner, Jim Parry, and Simon Robinson; European Sport Management Quarterly, Volume 17, 2017 - Issue 1
The Role of Mezirow's Ten Phases of Transformative Learning in the Development of Global Leaders by Scott William Beckett; Pepperdine University, ProQuest Dissertations Publishing, 2018
Leadership: Taking Responsibility, in Meaningful Work: Viktor Frankl's Legacy for the 21st Century by Beate von Devivere; Springer, 2018
The Relationship Between EFQM Levels of Excellence and CSR Development, Jaime Pérez Martín-Gaitero; International Journal of Quality & Reliability Management, 2018
Corporate Culture: Evidence from the Field, by John Graham, Campbell Harvey, Jillian Popadak and Shivaram Rajgopal; NBER Working Paper No. 23255, Issued in March 2017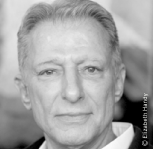 At all times and under all circumstances, we have the power to transform the quality of our lives.
Werner Erhard
Werner Erhard's Scholarly Papers at SSRN

Werner Erhard's Scholarly Work at Research Gate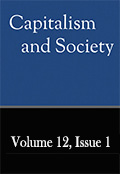 Werner Erhard and Michael C. Jensen - Published in Columbia University's Journal on Capitalism and Society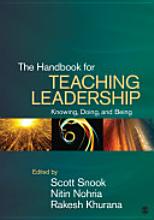 Werner Erhard and Michael C. Jensen published in The Handbook for Teaching Leadership, edited by Senior Lecturer Scott Snook, Dean of Harvard Business School Nitin Nohria, and Dean of Harvard College Rakesh Khurana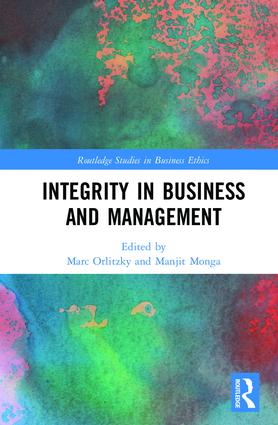 Werner Erhard and Michael C. Jensen published in the book Integrity in Business and Management
Edited by Marc Orlitzky, Manjit Monga, 2018 – Routledge